So the week starts again and so does school. Life is about to get busy...again.
My Review
This week I would like to share my opinion of Zero Dark Thirty.
I highly recommend it to anyone who is into our nation's hunt for Osama. It tells the story so vividly.
My boyfriend is obsessed with the story and read the book as soon as it came out so I had no choice but to listen to him talk about it. I enjoyed it though because I really am interested in learning.
If you don't know anything about the story you will still understand when you watch the movie. They spell it out pretty well for you.
I am not going to lie, we went to the 10 pm showing and I did fall asleep in one part of it but not because it was boring. I was just tired from waking up early.
The director is the same one who did The Hurt Locker and the lead woman, Jessica Chastain won a Golden Globe last night for her performance.
Go see it.
Weekend Recap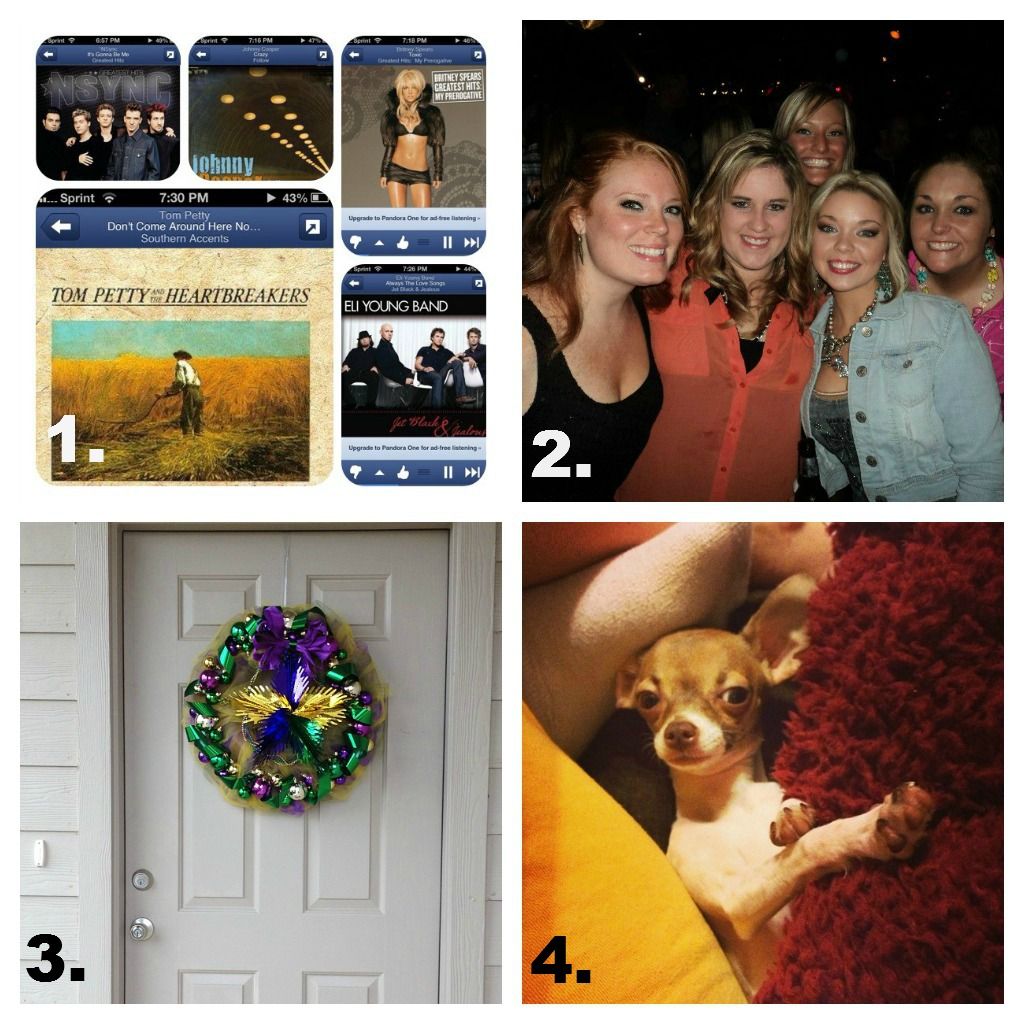 1. My variety on Pandora Station Shuffle getting ready for the Josh Abbott Band concert on Friday.
2. A few of my girlfriends and I at the Josh Abbott Band concert.
3. My Mardi Gras wreath that I made and love!
4. Suzy just chilling while I was making Mardi Gras wine glasses.
This week shall be exciting. All five of my classes start today and this week shall be a short work week. I only work three days.
It is really cold btw. Not normal for Texas. They said it may even snow.
A new vlog went up yesterday so be sure to check it out. The link is to the right of this page.
Here's to another week!
love.